About Us
The East Alabama Society for Human Resource Management (EASHRM) is an affiliate of the Society for Human Resource Management (SHRM). For more information on the national professional organization, log on to http://www.shrm.org/.
We are a not-for-profit professional organization for Human Resource practitioners in and around East Central Alabama. Founded in 1973, the organization serves its membership by providing professional development opportunities and information relevant to the ever changing environment of human resource management. We include individuals who are full-time human resource professionals and other individuals who have human resource responsibilities as an integral part of their job. We serve the community through public service activities and support in the areas of education and workforce development. Click to view the EASHRM Bi-laws.
Members of our organization also work closely with area educational institutions to volunteer in various shadowing programs and take time to speak to school children about the HR role in today's society. If you are interested in becoming a part of our organization, please click on the Join Now to apply for membership or the Contact Us if you have additional questions.
Awards
EASHRM prides itself in professionalism and andvancing the human resource profession. Our organization has proven its excellence with the following awards
2015 SHRM Excel Silver award and the Foundation Chapter Champion.
2014 SHRM Membership Star Award
2012 SHRM Excel Chapter Champion Award
2011 Superior Merit Award
1997-2009 Superior Merit Award
2008-2009 SHRM Excel Chapter Champion Award
These awards are tremendous accomplishments and recognizes the chapter's ability in operations, the professional development of chapter members, promotion of the profession and support of SHRM in partnership. A big thanks goes out to all contributors, members, and volunteers who helped us succeed.
HR Certication Study Group
If you are interested in joining the EASHRM Study Group for the upcoming winter SHRM CP and SCP testing window, please contact Certification Chair at EASHRM@gmail.com. There is a flyer attached with information on the materials and the deadlines for registration. Learn more about the SHRM CP and SCP Study Resources by clicking the picture.

Philanthropy Support
Annually, we support various non-profit organizations throughout our local area.
EASHRM has supported the following organizations:

HR PROFFESIONALS CARE, WE ARE COMMITTED TO MAKING A DIFFERENCE
Children are our future, our work force in the making! We need to work together to be sure that our youth are being encouraged to read! We need to show the community that HR professionals care about developing the work force! http://www.jeandeanrif.org/
READING UNLOCKS THE DOOR TO EDUCATION & A BETTER FUTURE! EVERYONE WINS!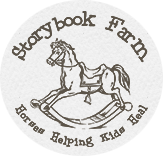 Storybook Farm, located on twenty-five beautiful acres in Opelika, AL, is a magical nonprofit horse farm where courageous children challenged with a variety of physical, emotional, social and mental situations embrace and celebrate life! Atop such magnificent characters as Sherlock Holmes and Dr. Watson and surrounded by the love of family, instructors and wonderful college-aged mentors, the riders see the world from an exhilarating and fresh new vantage point. http://www.hopeonhorseback.org/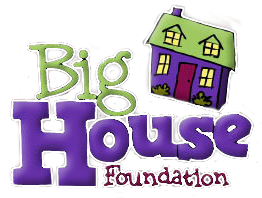 BigHouse is a Christ-centered non-profit ministry in Opelika, AL dedicated to meeting the needs and improving the quality of life of children in foster care. http://www.ourbighouse.org/
E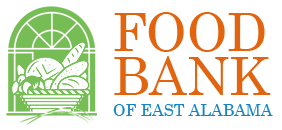 ast Alabama Food Bank – EASHRM donated a truck load of food items. www.foodbankofeastalabama.com

Lee County Humane Society – EASHRM collected supply donations for the Cats and Dogs at the shelter. www.leecountyhumane.org/
Coat Drive for the Disadvantaged – A team effort with the Tuscaloosa Human Resource Professionals (THRP). EASHRM members coordinated this coat drive in competition with THRP. We believe that EASHRM "lost", but we are glad that there are many beneficiaries between East Alabama and Tuscaloosa.
EASHRM regularly supports the SHRM Foundation through monthly drives and individual donations.